Welcome
Welcome
Welcome to the home of Minden Playing Card Cricket on Delphi Forums.
In 2021 Minden Playing Card Cricket 5th Edition turns 10, adding a new milestone to the statistically accurate replay cricket board game that has been published for more than 35 years.
There are now 1,865 Player Cards available in the Advanced Career Card format including players from the 1877 to the current day. In addition there are many Ashes and Classic Series sets with more on the way.
Recent sets that have been published are:
We plan to add more Ashes Series, and have a range of Classic Series sets in development with complete tour itineraries, new pitch cards, and more.
You can find out more and purchase one of the many sets of Advanced Player cards by visiting
mindencricket.com
NEW - The All Time Great XIs Career Advanced Cards are now available!
8 nations
88 Players
From Trumper to Tendulkar
Pit the best against the best now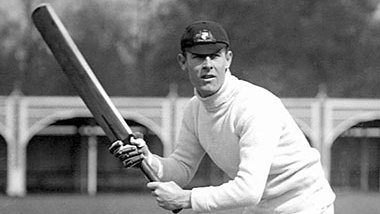 The superlative VT Trumper features amongst the best XI Australians
of all time in the new Minden Playing Card Cricket All Time Great
Advanced Player Card Set. Image from Wikipedia.