I don't think they are physical "extraterrestrial" CRAFT as we conceive such things.
I am convinced they are inter-dimensional and involve beings that we refer to as "angels" or "demons/fallen angels" that do the bidding of either GOD THE FATHER, ... or satan, their master, and "the god of this world."
Agree that UFOs are not craft (or displays or whatever) from actual space people who live on other planets far across the galaxy.
Most likely, UFOs come from right around here-- Earth-- and the 'space aliens' are pretty much as you say-- i.e. some sort of extra-dimensional beings whom we might call "demons" or "angels" of one sort or another. They've been here a very long time, possibly before mankind. They have simply co-opted the advanced-space-beings-from-distant-worlds guise to fit our speculations and fiction.
For instance, why haven't the 'space brothers', Pleiadians, Zetas, etc. just handed us a faster-than-light space drive? I think it's because they have no idea of how to make one that will work in for-real space. Of course, their explanation is that some ~Galactic Federation~ says we are too backward and primative and not yet ready. Again, straight out of our own fictional speculations. The whole show has become virtually a copy of
Star Trek
. LQ! (Explains why they were not 'space people' hundreds of years ago. Didn't fit.)
What about handing us a super new power source? We could quickly erase hunger, comfortably shelter everyone, and end mankind's supposed ravaging of the Earth digging coal and drilling for oil and gas? I don't think the 'advanced space aliens' have any such power source. Whatever genuine technology they have probably comes from us plus whatever tweaking they suggest which we can make work.
"Satanic"? Perhaps in some imaginings; maybe even just another way of fitting in. "Demonic" kind of fits, too. So, does "fallen angel".
Definitely beings of some interest.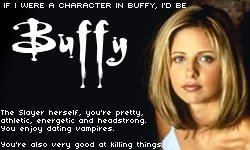 Si
Coast ~.Blue Flame ~
Full Circle