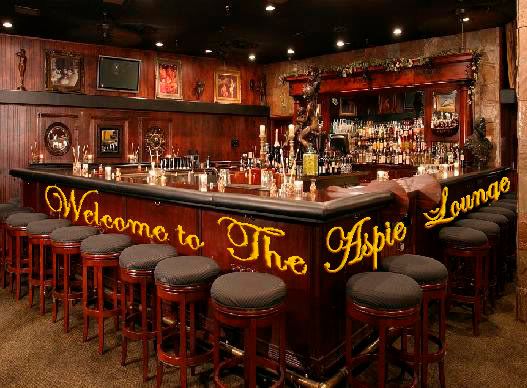 Artwork by Lenita. <3
Welcome to the Aspie Lounge. This is a forum where people on the autistic spectrum can congregate, exchange ideas and thoughts, and just relax.
The Aspie Lounge is for those of us on the autistic spectrum. An official dx is not required, self-diagnoses is fine. But, you do need to at least self-identify with being AS if you are not diagnosed. If you do not have AS or are not on the Autistic Spectrum, then you need find another more suitable forum. with the following exception: While this forum is meant for autistic individuals, there is a folder specific for non-AS individuals to ask questions and discussion matters relating to AS & Autism.
The Aspie Lounge is meant to be a pretty easy going relaxing place for Aspies to gather and talk about whatever is of interest. As such we have just a few rules: mutual respect is required, no flaming, no bashing or intolerance of others (i.e. AS, NT, male, female, hetero, bi, gay, lesbian, race, religion, politics, etc). Above all, please play nice. Before assuming someone is criticizing or attacking you, ask for clarification.
Forum staff reserves the right to decide what constitutes breaking of any of these rules.
To gain access to the "Members" areas of the forum, join us. Just post an intro message in the Intros Folder, include your connection with Aspergers, Autism, or other ASDs. If you would like access to the "Naughty Stuff" folder, please mention that in your intro message.
Folder
Access
Description
Intros
Public
Newcomers post a description of yourself here. It is from this folder that you are granted entry into The Lounge provided you meet the criteria stated on the start page (basically, you must have AS or autism - self or official diagnosed).
Public Input
Public
Used by those without with AS or Autism for asking questions about Autism or Aspergers.
General
Members
Can't decide which other folder is appropriate for your post try this one.
Coffee House
Members
A place for those eclectic discussions with a few friends while sharing coffee or other similar beverage, free flowing discussions about those things that make you wonder. Brightly lit with natural light and stimulating colors, & tables outside under the trees.
Library
Members
Links to articles of interest, or to post an original work of your own.
Interests
Members
Post about something that interests you, share your obsessions find others interested in the same thing(s)
Humor
Members
Post anything relevant to humor. Share your sense of humor with others here.
Tavern & Lounge
Members
Have a beer or whatever you prefer. Discuss your day, flirt a bit, find a friend, divulge a secret or two. Dimly lit, decorated with dark natural wood, with subdued music in the background. Just the place to be to unwind.
Naughty Stuff
By Request only
Post topics of a sexual or racy nature in this folder. This folder operates with few restriction on what can posted, however Delphi's TOS still apply and will be enforced. Use some common sense on what to post. If you think something is too extreme, ask one of the staff first. If you find such topics offensive, do not view here.
Forum Related Issues
Members
A place for questions on why something does not work or requests for changes in access. You may also use this folder to suggest new ideas for changes to the forum.
Archive
Members
Old posts worth keeping

Chat: If you have an interest in being part of scheduled chats, please let us know.