Getting Started in Astronomy
Our Galaxies Astronomy Club Skywatcher Map
"The most important image ever taken"
Header photo credit: This 360-degree panoramic image, covering the entire southern and northern celestial sphere, reveals the cosmic landscape that surrounds our tiny blue planet. This gorgeous starscape serves as the first of three extremely high-resolution images featured in the GigaGalaxy Zoom project, launched by ESO within the framework of the International Year of Astronomy 2009 (IYA2009). - Scientific Computing.com
Established in 1994 here on Delphi Internet Services Inc.
We're an affiliate of Astronomers Without Borders and are participants in the 2009 International Year of Astronomy and 100 Hours of Astronomy.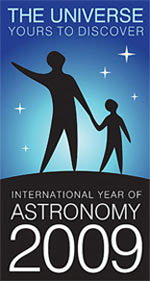 Your Legacy Host: Toney Burkhart (Galaxies)
Your Current Host: Cstar
This is a Delphi Legacy Forum, held in trust to preserve the history of Delphi, and the early days of astronomy on the internet.