Some more photos and info from SIG:
https://www.thefirearmblog.com/blog/2019/09/03/sig-sauer-ngsw-prototype/
https://www.youtube.com/watch?v=zU_asWoy_q8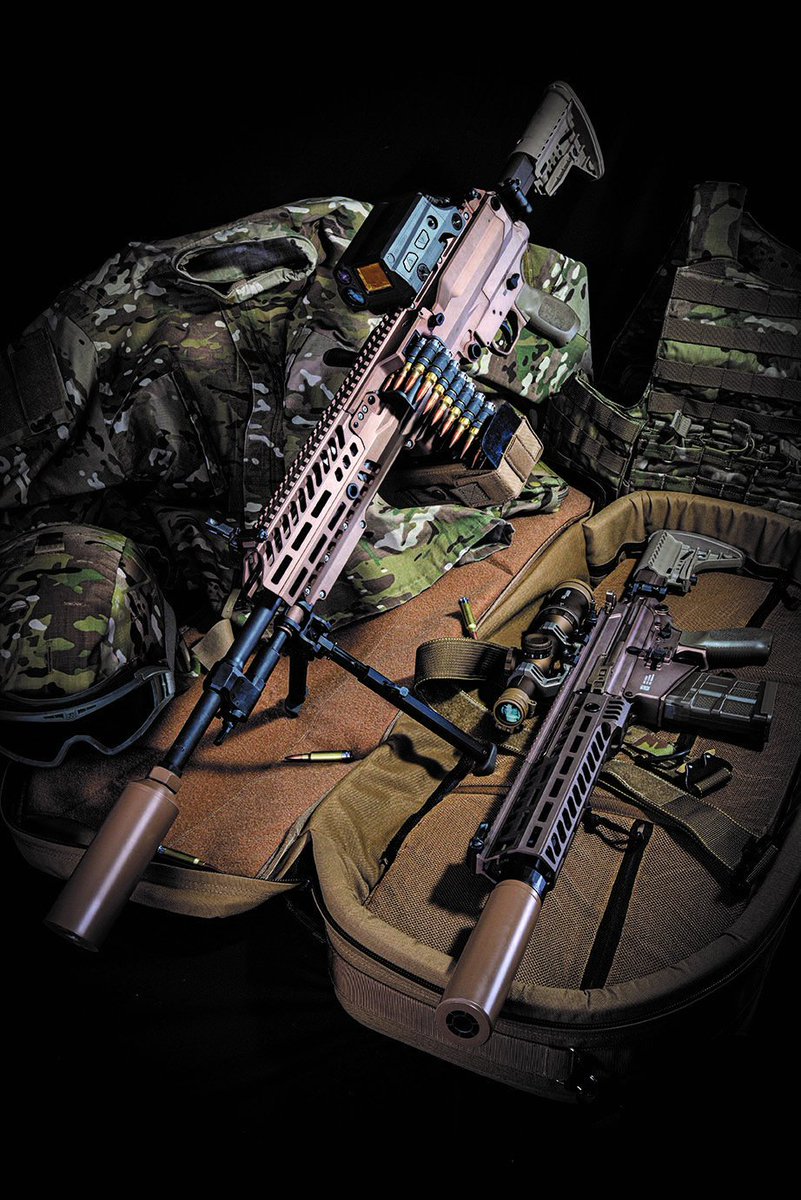 "The U.S. Army challenged the industry to bring forward significant improvements to the legacy weapons. The SIG SAUER NGSW-AR is lighter in weight, with dramatically less recoil than that currently in service, while our carbine for the NGSW-Rifle submission is built on the foundation of SIG SAUER weapons in service with the premier fighting forces across the globe.  Both weapons are designed with features that will increase the capabilities of the soldier," commented Cohen. "The final component of the SIG SAUER Next Generation Weapons System is our suppressor, which through exhaustively researched design enhancements, reduces harmful backflow and signature."
 From the sound of it, the 6.8 LMG features a novel recoil reduction system, while the carbine does not, and instead based on SIG's existing MCX series of rifles. 
Overall their new lightweight LMG - which is backwards compatible with 7.62 and 6.5 Creedmoor - looks very promising. Their carbine looks pretty meh though, and is likely going to be pretty harsh in 6.8.