smg762 said:

If CT ammo is short enoufhh to fit in a P90 style mag, it would make a great IAR....each guy could have 40 round mags. 

And the SAW guy could have extended 50 rounders.

How tall and wide is a CT 6.8....
The 6.8 CT cartridge is almost as long as a 7.62 NATO round, and looks to be just slightly fatter.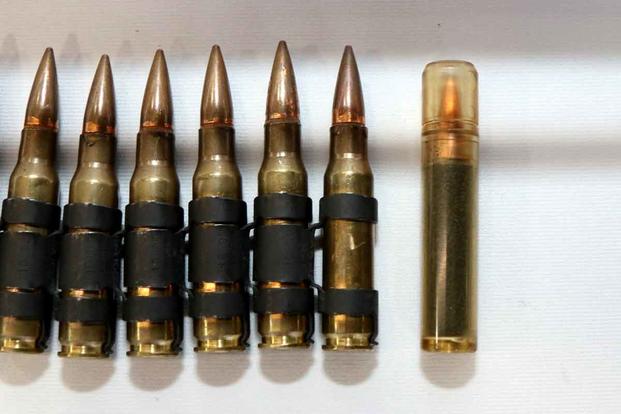 If my calculations are correct, a 30-rd P90-type 6.8 mag would be as long as a 50-rd P90 5.7 mag.
Which means that a 40-rd 6.8 mag would be about 2.5" longer, and a 50-rd mag about 5" longer.
A top-mounted mag eliminates most of the rail space, severely limiting what optics can be used.
Your proposed 6.8 magazines would be so long that it's doubtful they could be stowed on the body.
And can you imagine how difficult and awkward mag changes would be, especially in the prone?
The P90-type magazine works fine on the P90.  The P90-type magazine on a rifle or IAR, not so much.