Russians have a bunch of Himars equivalents already on hand , old projects that were passed over, by MOD years ago .folks are actually bemoaning that anything new is being developed ,when there is already a developed product .Not just show prototype but item that went through all the military testing, the 300mm six pack launch pods and satellite-guided missile is already in use
The lightweight 300-mm MLRS 9K58-4 "Kama", using 300-mm rockets MLRS 9K58 "Smerch", but made on the automobile chassis KamAZ-6350 or KamAZ-63501 (8x8), was developed by SKB JSC "Motovilikhinskiye Zavody" ( Perm) in the 2000s. The first version of the combat vehicle 9A52-4 MLRS "Kama" was presented at the Moscow Aviation and Space Salon MAKS-2007 and was equipped with one unified quick-detachable transport and launch container 9Ya295 with six 300-mm rockets. The dimensions of the sealed container 9Y295 are 7512 x 1130 x 996 mm, curb weight - 6.2 tons, empty - 1.42 tons. The total combat weight of the combat vehicle in this version was 23.6 tons. The crew of two people, the car on the march was disguised as a truck with a fabric canopy.
However, this machine MLRS "Kama" has not received development. The 9Y295 unified transport and launch containers with six 300-mm missile guides were also used on the 9A53 combat vehicle of the 9K512 Uragan-1M bicaliber (220 and 300 mm) MLRS, which was formally put into service in 2016, but has so far remained in piece copies .
At the REA-2009 arms exhibition in Nizhny Tagil (Sverdlovsk region), a new version of the 9A52-4 Kama MLRS combat vehicle was demonstrated, now equipped with a rotary 300-mm six-shot tubular launcher MZ-196 instead of the 9Ya295 transport and launch container. Accordingly, a special transport-loading vehicle (TZM) 9T234-4 was introduced into the MLRS, carrying six 300 mm caliber missiles and also made on the KamAZ-63501 (8x8) chassis. Tests of prototypes of the MLRS "Kama" in this version were carried out for several years, but in the end they were discontinued due to lack of interest from the Russian Ministry of Defense, which decided to acquire a modernized version of the MLRS "Smerch" performed by 9K515 "Tornado-S".
The reasons for the current reincarnation of the Kama MLRS in a "new look" and with guided missiles are quite obvious and are well described by Stalin's legendary phrase addressed to the aircraft designer A.N. Tupolev about copying the American B-29 bomber: "Don't do it better, do it!".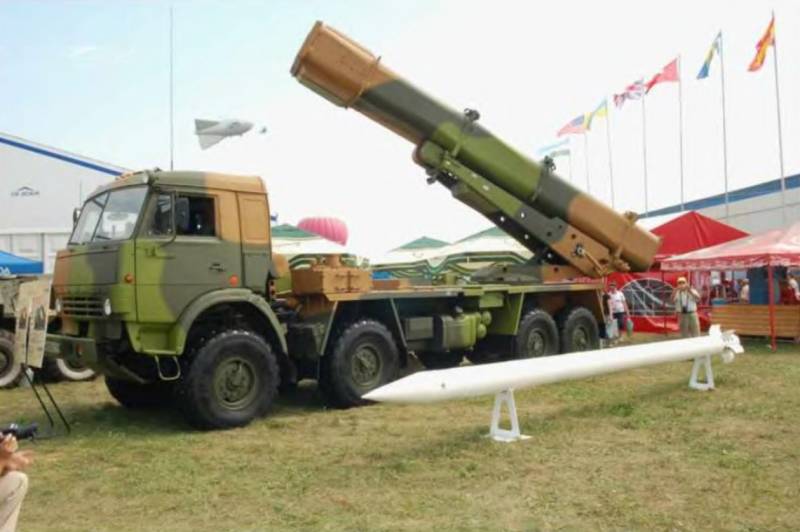 This is what was much later bought as MLRS 9A53 Uragan-1M with twin pods 300mm or 220mm pods , vehicle that also near twice the size and weight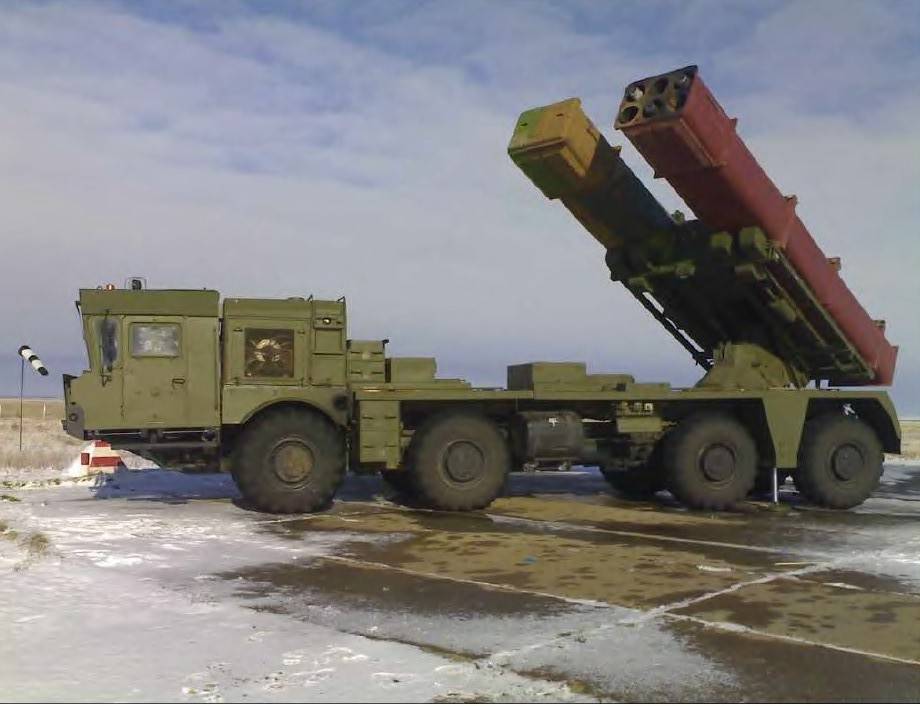 9A54-2 "Kama"  was unveiled in 2009 differs by not using a sealed container, for use with all legacy 300mm missiles  , reloadable pack is about one tone heavier than the sealled missile pack
Then there is option on armored Kamaz 8x8 chassis