Prior to today the Morning Line Favorites ending in 5 were having a terrific month of February.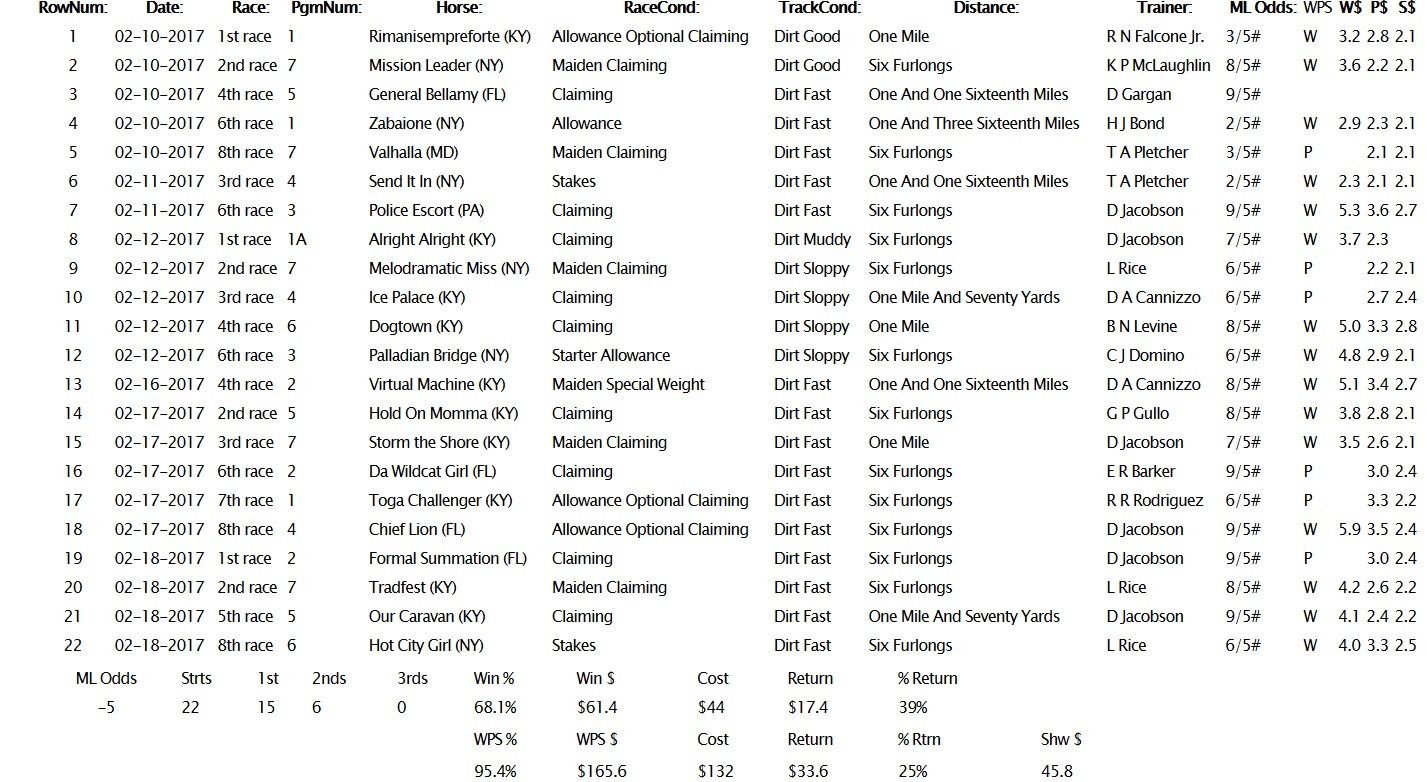 However, the 5er's had a pretty rough day today. Out of the 7 betting interests there was only 1 winner.
In looking at all of this, I totally missed that the odds maker leans heavily towards D Jacobson's horses!!!

I missed #3 Alright Alright in the 7th race and it was the only Morning Line ending in 5 that won today at Aqueduct!!!
D Jacobson's Morning Line 5er's have been red hot they've won 6 of their last 7 for a 92% return on your money per $2 win wager!!!
I will be paying more attention to D Jacobson's 5er's for the remainder of the inner Dirt season at Aqueduct!!!
http://www.insidethenumbers.net/Horse_Cents/