Since August 3rd Pletcher's horses have hit the board and finished no worse than 2nd in 16 straight attempts on the Dirt at Saratoga when their Morning Line is less than 3-1!!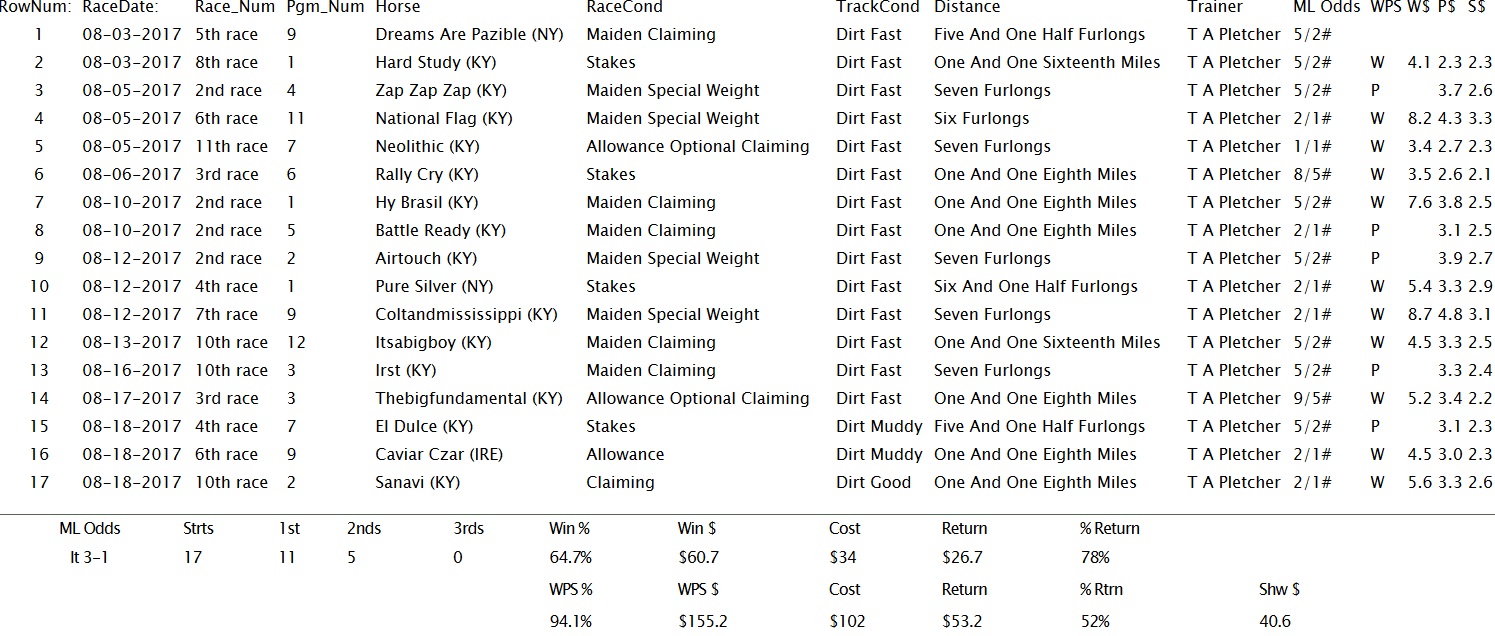 For the month of August so far you are getting a 78% return per $2 win wager on his horses in this situation!!!
You are also getting a 52% return per $2 win place and show wager in this situation not too shabby for some projected Favorites!!!
He has this today in the 10th race if it comes off the Turf
10th race    
#15 Tapella (KY) (MTO)
Let's see if he can get this one to the winners circle if it comes off the Turf today!!!