Evie (EvieH) said:

To tell you the truth I do not know how to uncache pages.
Which browser do you prefer to use? If it's Firefox then look under History for Clear Recent history. Make sure you do not have ALL the options checked before you clear. I use these ones.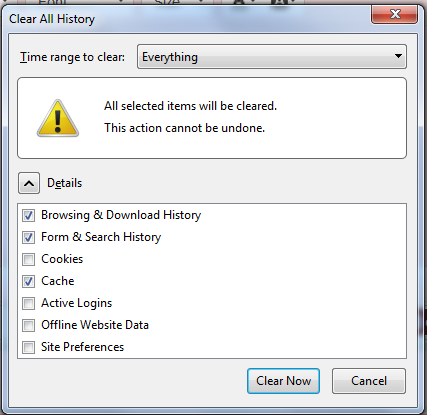 You should not need to use that a lot but it comes in handy now and again.
Once you have the Delphi Editor working you can create sigs in a similar way that you did with the Go Firefox editor. The instructions are here http://www.delphiforums.com/howto/signatures.htm but of you need more help holler and I can hlep you as well.