This happens when the chat server gets rebooted. We just have to remove and then replace the bots in each room.
It has to be done in Zeta mode so if this is for the shack and you are seeing it as classic click on this link
https://forums.delphiforums.com/theshack/zeta
Look for Controls on the left under the list of discussions and click
Under Chat click on Chat Bots and Games
You want to click on Edit and then remove the bot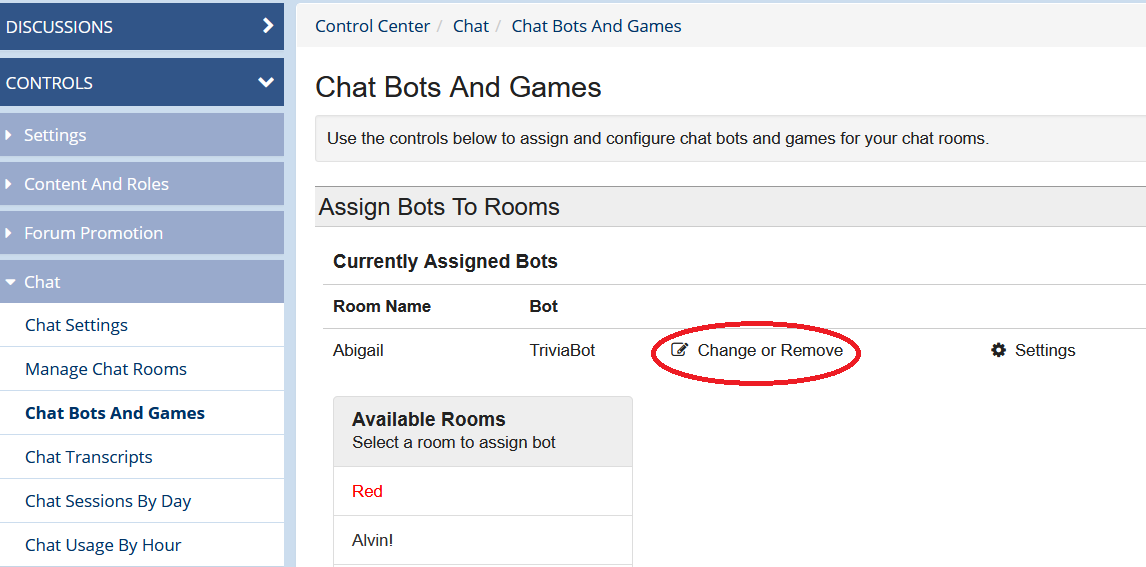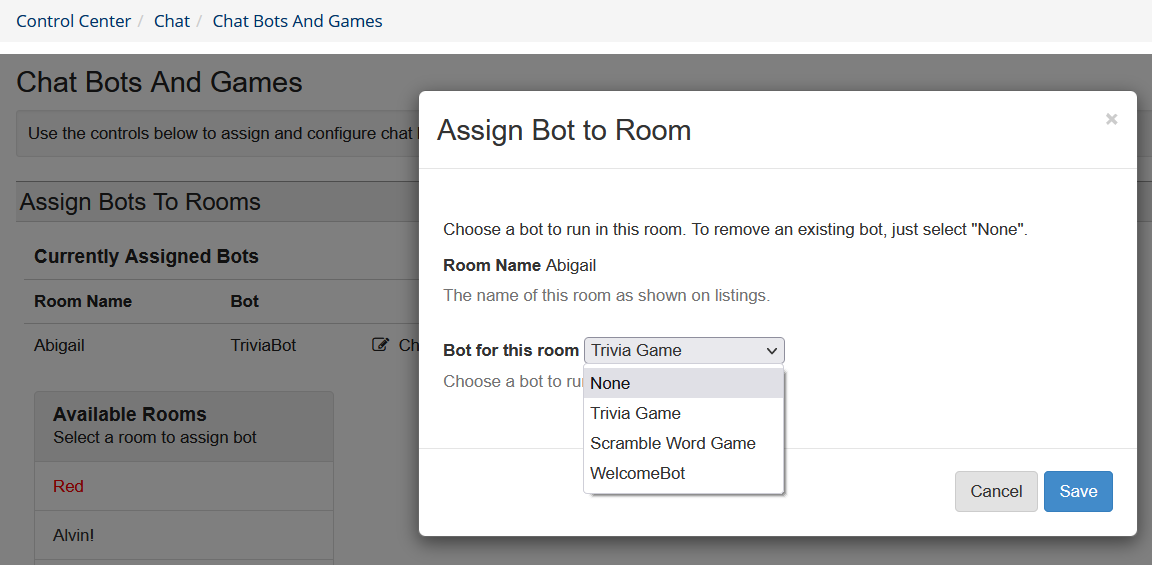 After that Click on the room and reassign the bot.