The Console in controls is a great way to filter in Tweets for your Live Stories, but it can miss some that you feel are the most relevant.
Go to Twitter and search for the main # your story is about. Twitter will take you to a page that is constantly updating with Tweets that contain that hashtag (#)
You simply scroll through until you find the one you want. Click on that small downward v to open up your link options. Then click on Copy link to Tweet. (If you wanted to use this tweet in a post instead of a Live Story, you'd click on embed tweet)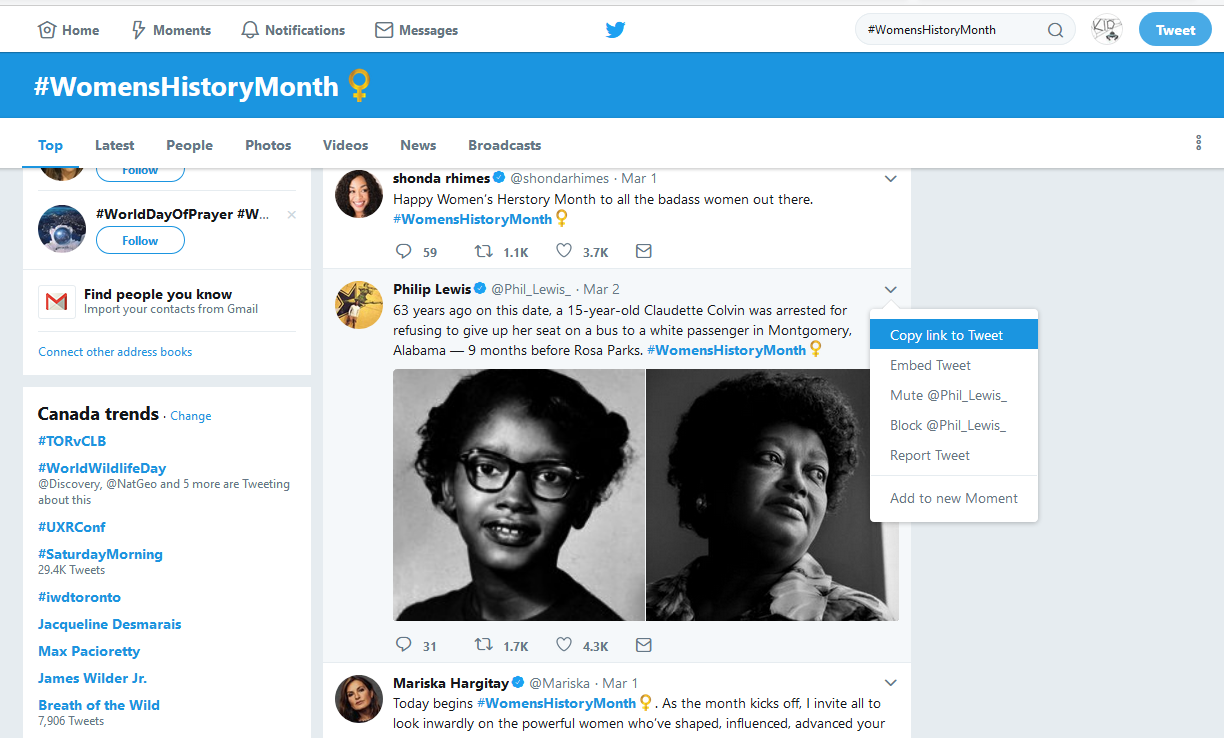 Next go to your Live Stories controls and click on the Plus sign + pasting in the link when the screen pops up and click on Submit.







This process adds the Tweet (I marked it with the red star) to your Console line up where you can release it as usual.