Live Story
Live Story:

World Poetry Day 2018

Today is #WorldPoetryDay, which celebrates "the unique ability of poetry to capture the creative spirit of the human mind."
Welcome
Welcome to Live on Delphi
Today's Story:
World Poetry Day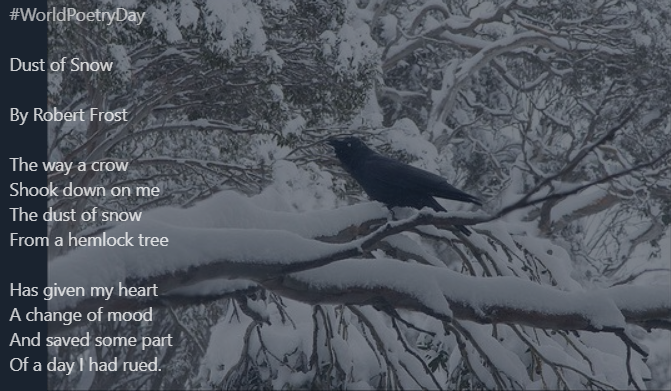 Make yourself at home!
Please be:
Thoughtful. Colorful. Spirited. Engaged.
Don't be:
Mean. Argumentative. Abusive. Profane.
This is a Zeta Forum!
Because much of our content depends on the Zeta interface, we've chosen to not allow the "View as Classic" mode here.
Current header image credit:
Background image credit:
Welcome Page image credit: Photo via @statesman