SantaCon (is an annual pub crawl in which people dressed in Santa Claus costumes or as other Christmas characters parade in various cities around the world. A December 2014 cover story in the Village Voice recounted how SantaCon had evolved from "joyful performance art" that originated in San Francisco to a "reviled bar crawl" of drunken brawling, vandalism, public urination and disorder in New York City and elsewhere, resulting in fierce community resistance and disavowals from the originators of the event)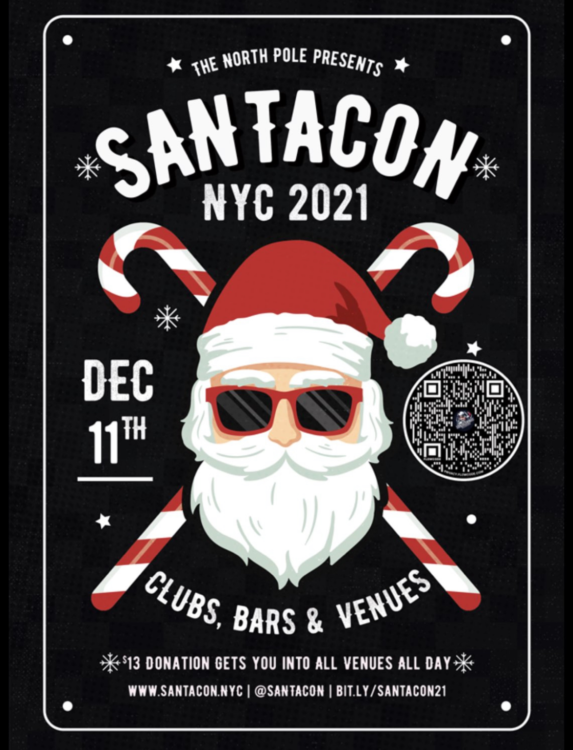 From the Official SANTACON NYC website...........
THE 6 F'S OF SANTACON
1.Don't F*** with Kids
2.Don't F*** with Cops
3.Don't F*** with Bar Staff
4.Don't F*** with NYC
5.Don't F*** with NYC Vax Requirements
6.Don't F*** with Santa's Charity Mission
Sign in the window of a New York's East Village business in 2015.............
Calling it a night............................