Welcome
Welcome
Catholic Homeschooling

This forum is for Catholic families who homeschool.  Non-Catholics are always welcome here, too!
Kick back, pour a cup of tea, and join in discussion about the struggles, triumphs, joys, pitfalls, questions, advice and everything else about homeschooling.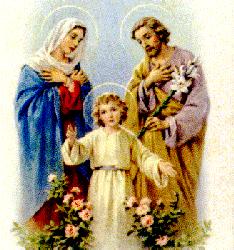 This is a Catholic message board, yet all are welcome to post here. However, anti-Catholic remarks or debates will not be tolerated. The official viewpoint of this board is faithful to Catholic teaching.
Please observe our rules specific to this forum:
---


Make your Amazon purchases through this link and make an automatic donation to the NFP Board Helping Hands Fund! It costs you nothing to give a Helping Hand. You can find the NFP Board in our related forums links, or by visiting http://forums.delphiforums.com/nfptalk
---
---
Some Common Acronyms We Use on the Board
MODG=Mother of Divine Grace; DYOCC=Designing Your Own Classical Curriculum; HS=Homeschool; RCC=Roman Catholic Church; SAHM=Stay-At-Home Mom; DH=Dear Husband; DD=Dear Daughter; DS=Dear Son; MIL=Mother-In-Law; FIL=Father-In-Law; NAK=Nursing At Keyboard; BF=BreastFeeding; BIA=Baby In Arms; AP=Attachment Parenting; LOL=Laugh Out Loud; ROFL=Rolling On the Floor Laughing; IM(NS)(H)O=In My(Not So)(Humble)Opinion; BTW=By The Way; IOW=In Other Words; b/c=because; KWIM?=Know What I Mean?; TIA=Thanks In Advance; HTH=Hope That Helps; TMI=Too Much Information;
---
St. Teresa of Avila, pray for us. St. Gerard, pray for us. St. Joseph, pray for us. Mary, Mother of God, pray for us.

Pray the Rosary.