Live Now!
Live Story
Live Story:

The American West

Life is different here. It's wide open spaces, towering mountains, deserts that will take your breath away, canyons so deep you can't see the bottom, and a spirit that's very different from that of the midwest, south, or eastern U.S.
Welcome
Welcome
Rocky Mountain States Forum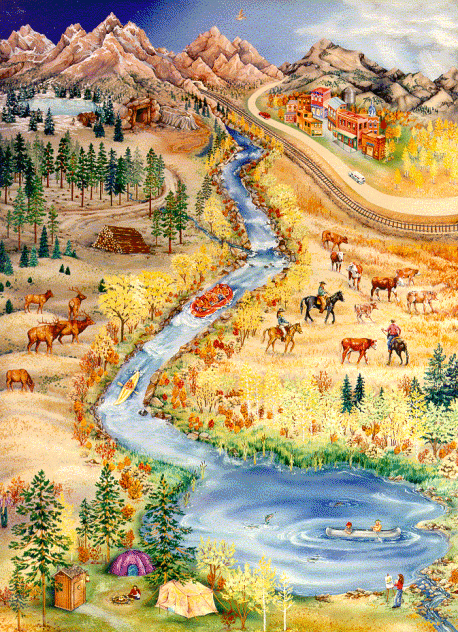 Mural courtesy Environmental Protection Agency Section 8
Used with permission
A Delphi Legacy Forum
Founded November 1996
Welcome to the friendliest place on Delphi! You'll always get a hearty welcome from this cheerful crowd. We'll chat about anything that might be on your mind and share information about the Rocky Mountain states of Arizona, Colorado, Idaho, Montana, Nevada, New Mexico, Utah, Wyoming, and the Canadian Rockies. Please post and tell us about yourself, and come back soon and often!
Header image photo credit: Mt Sneffels Range, Colorado - unfortunately, this image has been
used in many places
, and I've been unable to identify the original photographer.
This forum operates in the "forgotten time zone". Curious? Inquire within.
All social sharing features are On in this forum.
Signatures may be turned off, and moderation may be turned on. It is what it is.