Merrily met, Star, and Happy Birthday week!
Have you considered that your idea of simultaneous existence happens to be a very good description of all lives?
Suppose there is really only one consciousness-- one awareness of "I"-- which we all share. Each one of us has a different life; but, we can each reflect upon our life as "I". It is how we magickally come to have individual perceptions and feelings and memories. Applies in varying levels to all life, the 'great web of life' you may have viewed from time to time.
Interesting, don't you think, how conscious self-awareness absolutely drives futurist science imaginers and programmers up the wall? They so badly wish to have immortality as wonderful robots with all of their memories and feelings via supercomputer brains, like the character Data in
StarTrek
. But, they cannot come up with a computer algorithm for consciousness. LQ! They never will. All they can do is make nice copies. Each personal robot may be be very convincing; but, the self-aware person will not be there. It is the old 'problem' of Life. Life only comes from Life. Only Life gets to share the One consciousness.
Time is not linear. Time is simultaneous.
Guess we could agree: "Depends on how you look at it". Time does not, per se, exist. However, Time does exist as a perception, like sound and sweet and hot. It is the way we perceive sequences within sequences within sequences ... . Within this reality, it works very nicely. Can Time be "simultaneous"? Perhaps as perceived by multiple Yous across many dimensions, that idea would make sense.
Since we can conceive of personally existing in multiple dimensions (or realities) while possibly maintaining some connection, such a situation may well exist. Some would go so far as to say "It must exist". Something like that pops up in the One Mind (where everything exists), ... ! But, keeping to tradition, I don't know. I'd be pretty satisfied with Heaven (at least for a while).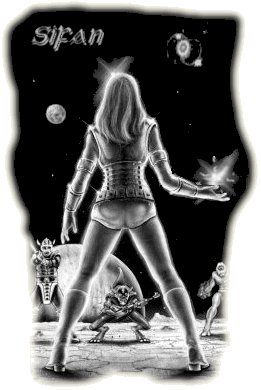 Si
Full Circle ~.Coast ~.Blue Flame