Right-wing white supremacists marched in Virginia last night, and, get this, they were carrying torches. Anyway, as right-wingers are wont to do they started getting violent. They attacked counter protesters with their torches and with pepper spray.
It is simply heart breaking that right-wing racism and violence has become almost normal in Trump's America. 
Look at this picture of these inbred idiots. The collective IQ is probably lower than that of your average right-winger on Opinion Forum.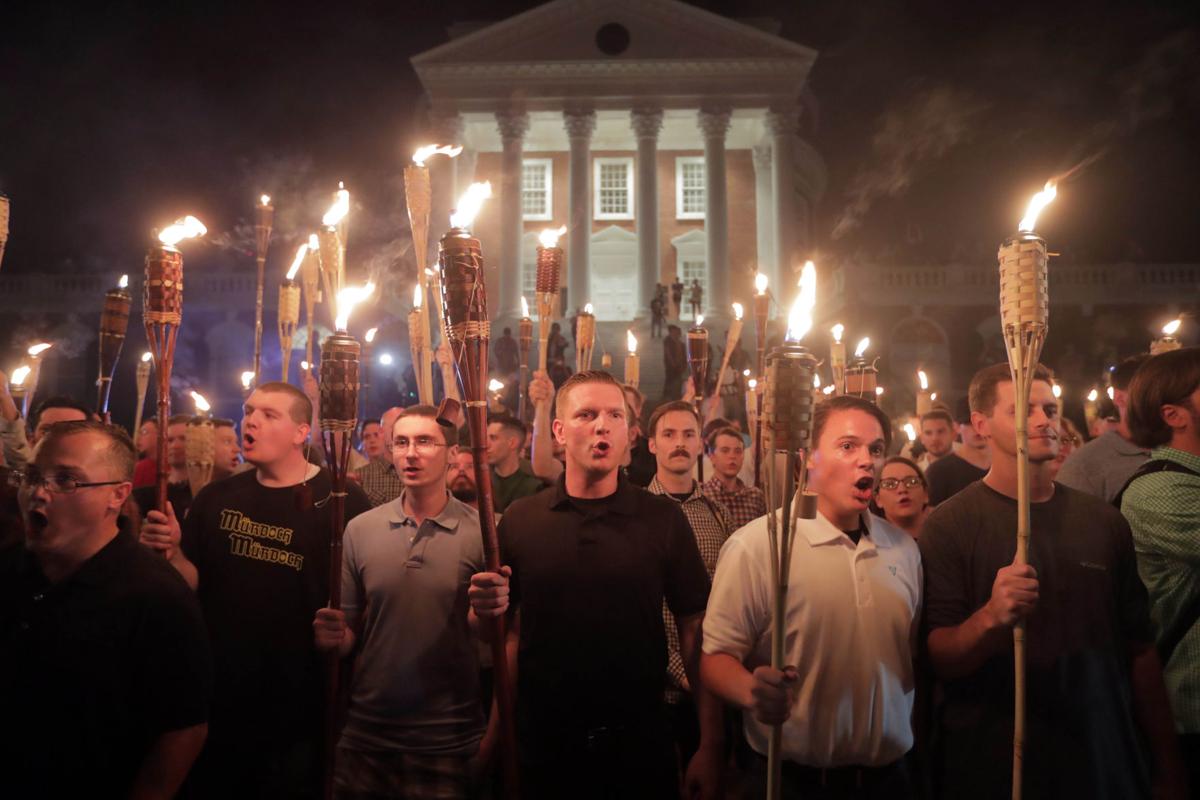 Hundreds of far-right demonstrators wielded torches as they marched on to the University of Virginia campus in Charlottesville on Friday night and reportedly attacked a much smaller group of counter-protesters who had linked arms around a statue of Thomas Jefferson.
Starting at a municipal park less than a mile away, "alt-right" protesters who have gathered for the weekend Unite the Right rally marched in a long column over the short distance to the campus, chanting slogans like "You will not replace us" and "Blood and soil".
When the marchers reached and surrounded the counter-protesters there was a short verbal confrontation. Counter-protesters said they were then attacked with swung torches, pepper spray and lighter fluid.
https://www.theguardian.com/world/2017/aug/12/charlottesville-far-right-crowd-with-torches-encircles-counter-protest-group