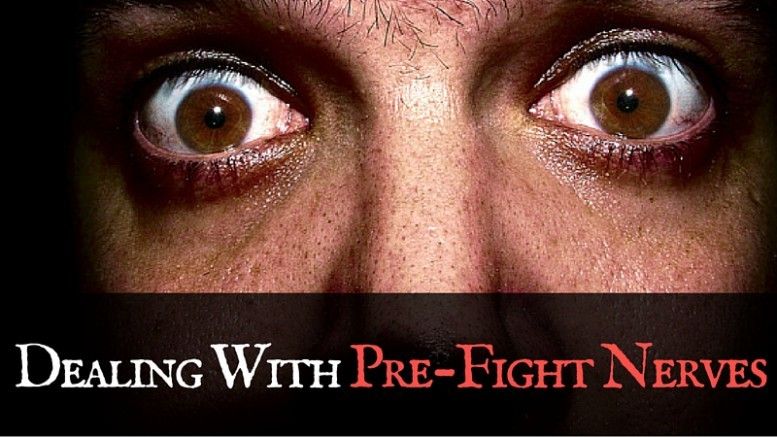 How to Stay Calm and Focused in a Fight
by Hannah Owen
21 Feb 2016
The number one rule in a fight is to keep your mind calm and focused. Although this is challenging when you are in a street fight scenario.
During a fight your mind will be in an adrenalised state. You feel keyed up. You can smell your own sweat and you're shaking like a leaf. Despite your mind going a million going faster than the speed of light, your body is frozen to the spot!
Once you are in this volatile state it can be very tricky to clamber out of it. Like your mind has been engulfed by a black hole of fear!
It is pretty hard to escape your attacker or do any damage to them when you're feeling this way! Your punches feel weak. As if your arms are made of jelly. Are they doing any damage at all?
You stand a much better chance of coming off better than your attacker if your muscles are relaxed. Tense muscles are more likely to get injured. It will also be harder to throw a decent punch.
Today I'm going to teach you how to stay calm and focused in a fight.
Understanding Your Body!
The first step of conquering your fears is to understand why you feel like this.
When your life's in danger, your brain releases an abundance of hormones. The main ones being adrenaline, norepinephrine and epinephrine. These chemicals let your brain send signals to your body, letting your whole system know your life is in jeopardy.
The sympathetic nervous system is then activated. This is the part of the nervous system which makes you feel hyperalert, tense and amped up.
This is what causes your heart rate to speed up and your breathing to become rapid too. This helps to get more oxygen to your muscles.
You start sweating to keep yourself cool. Also the stomach stops digesting food which is the cause of the sickly feeling you get.
This is also known as the fight or flight response.
Your goal is to reactivate the parasympathetic nervous system, before you get killed!
Remind Yourself Why Your Body Does This!
Drum into your head the reason your body has this response to a perceived threat. This is your body's very own form of armour.
Each and every sensation you feel in your body serves a purpose. No matter how nasty it makes you feel at the time.
During the evolution of our species, this kept us safe and helped us thrive. Our ancient ancestors needed to be constantly alert. There was always the imminent threat of being attacked by a sabre tooth tiger in those days!
Calming Your Body and Mind
When you are in a state of hyperalertness, your breathing rate increases.
So what do you think you need to do to slow your system down a bit?
That's right! You need to slow down your breathing rate. It's a heck of a lot easier than you think it would be!
Simply inhale deeply and slowly through your nose then exhale through your mouth. Keep your breathing slow and steady. You won't be able to do a full on meditation session in the middle of a fight, but you certainly can stabilize your breathing!
This will activate the parasympathetic nervous system.
At this point, you should feel your heart rate drop a bit and your muscles become let tense. You should gain back some of your strength and stop feeling as if you need to projectile vomit!
Stay Focused
When you are under attack, your main goal should be to escape alive and unharmed. Not to maim or kill your assailant. Unless this is your only option.
There is nothing wrong with running away from a fight if you feel you don't stand a chance!
If running is simply not an option, make defending yourself your priority. When you get a chance, strike the attacker. Until then just keep yourself from getting hurt.
Keep this in mind if you end up in a life threatening situation!
To Wrap Things Up
We've all been there. A shivering, sweaty mess with punches that feel like jelly!
This is perfectly natural. In fact, this is your body's way protecting you from harm. Always remember that these unpleasant sensations serve a purpose. The body is a finely tuned machine.
Fear helped your ancestors survive so it can do the same for you.
Embrace your amped up state of mind. Learn to use it to your advantage! This will take practice, but you can do it!
Practice controlled breathing in a safe setting. Once you master this technique, you can call on it whenever you need it.