Description:
This forum contains Steve Brock's monthly recommendations of the best fiction, nonfiction, and children's books. As of August, 2013, the monthly Best of the Best selections will appear as a recommendation on my Goodreads profile, on a Listopia page, and on the page for each selected book.

Want to get into the heart of the Forum? Go ahead and start reading messages now, or click the "Messages" tab.

Featured Book of the Month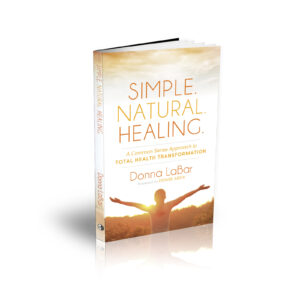 Simple. Natural. Healing
by
Donna LaBar
La Bar started teaching nutritional healing facts to friends and family over three decades ago. Everything snapped into focus the moment her daughter, age twelve, was diagnosed with advanced acute myeloid leukemia with two weeks to live. Instantly, all the research had tremendous purpose, and she put to the test what she had learned about recovering the body to wellness. Her daughter's recovery changed her life and the lives of everyone La Bar has helped since that time. She has now coached others with terminal diagnoses and disturbing illnesses for decades, and the stories of their recoveries are captured in the pages of SIMPLE. NATURAL. HEALING: Commonsense Approaches to Health Transformation. Readers will learn:
How to support conventional medicine and the body for quicker recoveries
How to reverse cancer, diabetes, and other inflammatory illnesses following clear explanations
Education on the body's pH balance and the magic of an alkaline food-based diet explanation of enzymes, digestion, and healing the gut
How to lose weight, gain control, and maintain a higher metabolism for life keys to reducing stress and getting sleep
Information about wheat , plus the buzz about gluten and gliadin
Cures with coconut, the healthy triglycerides with ultimate healing properties
Helpful information through charts, recipes, and loads of natural and nutritional healing alternatives
Allow Donna La Bar to navigate the science and explain in easy steps how to leverage the body's ability to heal and repair itself. The body strives to heal from incident, accident, and illness?it's part of the design! Find the answers to total healing and recovery in SIMPLE.NATURAL.HEALING.
Find out more about Donna at http://donnalabar.com/.
Would you like your book featured here? Send me an email (sbrock@mzinga.com) for more information.
Are you a publisher, bookstore, or library? I recommend using Ingram as your distributor. Visit their website at
http://www.ingrambook.com
or give them a call at (800) 937-7978.
Looking for an out-of-print book? Give Bookman's a try at http://www.amazon.com/shops/bookmans_exchange