The object of the game is to identify the Mystery Item. How you do it-- psy abilities, such as remote viewing, deductions from postings, ..., or some combination of skills--
is up to you.
Early this morning, about 30 minutes after midnight, I went out to the back patio and placed the Mystery Item.
The patio is enclosed with a south door to the back yard. The item is placed on a wooden ledge or sill along the windows in the south side of the room. (The sill top is almost 4 feet above floor level.)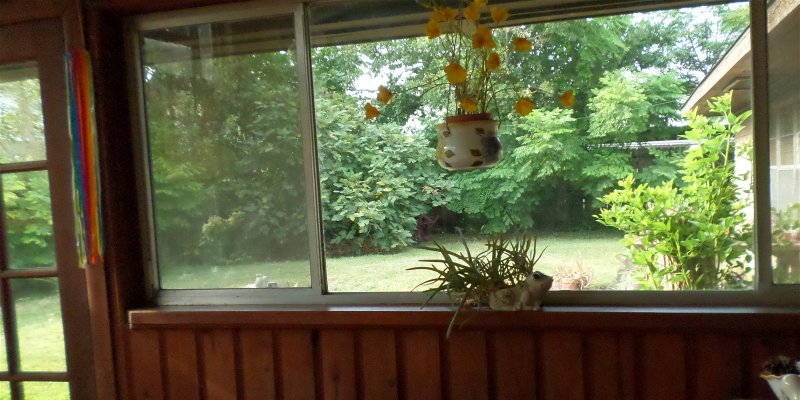 Above is a picture showing the area. The Mystery Item is set about 9 inches to the left of the froggy planter, just past trailing leaves of the aloe plant.
The item is small; roughly the size of a coughdrop or coat button. It's easily held and concealed in one hand. For a good view, within 3 feet should be close enough.
So, what can you tell me about the item? Even better, can you say what it IS?!