124-year-old patent solves the 'over versus under' toilet paper roll debate
The "over versus under" toilet paper argument has been waged in bathrooms around everywhere since it was first invented.
Plenty of space online in the form of polls and listicles has been dedicated to the proper way to orient our toilet paper.  
The subject even has its own section on Wikipedia filled with arguments for "over" (reduces the risk of transferring germs, easier to find the end, looks better) versus "under" (tidier appearance, harder for a pet to unravel the roll).
And now, thanks to a patent for perforated toilet paper from 1891, we officially have our answer. 
Spotted by The Huffington Post, writer Owen Williams discovered a picture of the original patent on Monday and shared it with the world.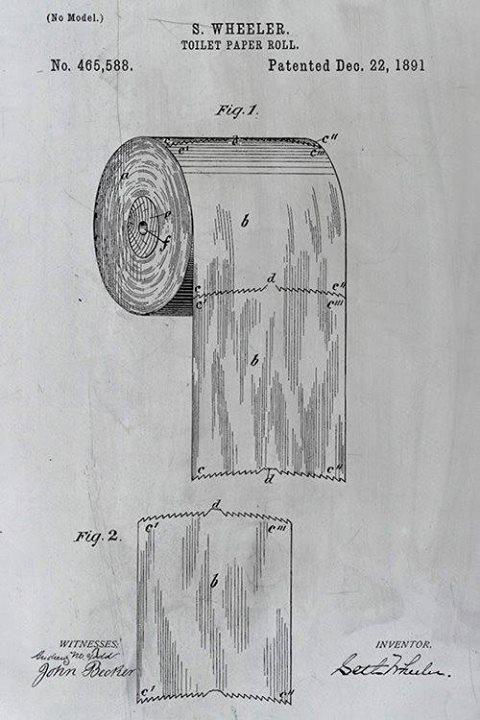 More at
https://pbs.twimg.com/media/CARIEZcVEAAcyYy?format=jpg&name=900x900