Starting with V67 Firefox has made a change in the way Extensions work with Private Browsing, you must now "Allow" them to run.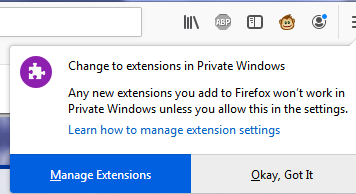 https://support.mozilla.org/en-US/kb/extensions-private-browsing?as=u&utm_source=inproduct
Older extensions will have permissions enabled so check yours to see which ones you want running in your Private windows and which you do not.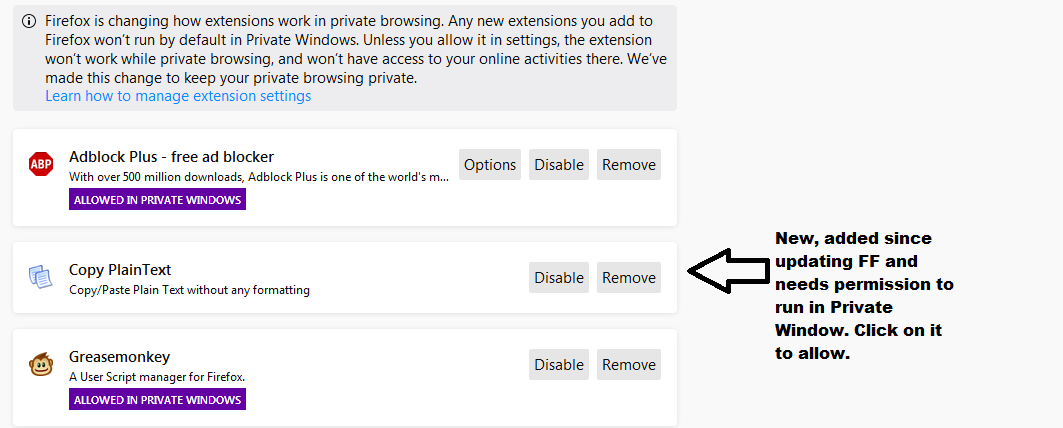 Once you click on an extension you will have access to the permissions for it. Simply click on the Allow (or Don't Allow) buttons to make the change, no Save needed.