Loki (is a fictional character appearing in American comic books published by Marvel Comics. Created by writer Stan Lee, scripter Larry Lieber and penciller Jack Kirby, a version of the character first appeared in Venus #6 (Aug. 1949). The modern-day incarnation of Loki first appeared in Journey into Mystery #85 (Oct. 1962). The character, which is based on the Norse deity of the same name, is the Asgardian "God of Mischief", the adopted son of Odin and the adoptive brother of the superhero Thor. Loki has been portrayed as both a supervillain and antihero. In 2009, Loki was ranked as IGN's eighth-greatest comic book villain of all time and in 2014 was ranked again by IGN, this time as the fourth-greatest comic book villain of all time)
Loki's first appearance in the Venus comics (1949)..................
Modern day incarnation....................
Tom Hiddleston portrays the character in the Marvel Cinematic Universe films Thor (2011), The Avengers (2012), Thor: The Dark World (2013), Thor: Ragnarok (2017), Avengers: Infinity War (2018), and Avengers: Endgame (2019). Hiddleston returned to portray alternate timeline versions in the Disney+ live-action series Loki (2021) and animated series What If...? (2021)............................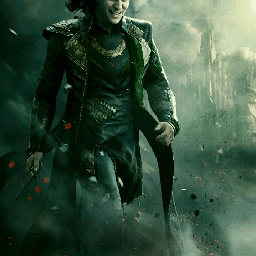 Loki's MCU History Explained
Loki's MCU History Explained/Recap - The Life of Loki - A Tribute to the God of Mischief - Tom Hiddleston0:00? Intro0:25 Origins1:00 Thor (2011)1:42 The Aven...
I love Tom Hiddleston and he is so good as Loki. He may be a villain but you can't help liking him....................