Round 7 ...
Abraham Lincoln Birthplace National Park in Hodgenville, KY - For over a century people from around the world have come to rural Central Kentucky to honor the humble beginnings of our 16th president, Abraham Lincoln.  His early life on Kentucky's frontier shaped his character and prepared him to lead the nation through Civil War.  The country's first memorial to Lincoln, built with donations from young and old, enshrines the symbolic birthplace cabin. Built on the knoll above the sinking spring where many believe the Lincoln cabin originally stood, the Memorial Building at Abraham Lincoln Birthplace National Historical Park was constructed between 1909 and 1911 in an effort by the Lincoln Farm Association to commemorate the life and accomplishments of the sixteenth President of the United States and to protect his "birth cabin."
Memorial Building at Abraham Lincoln Birthplace NHP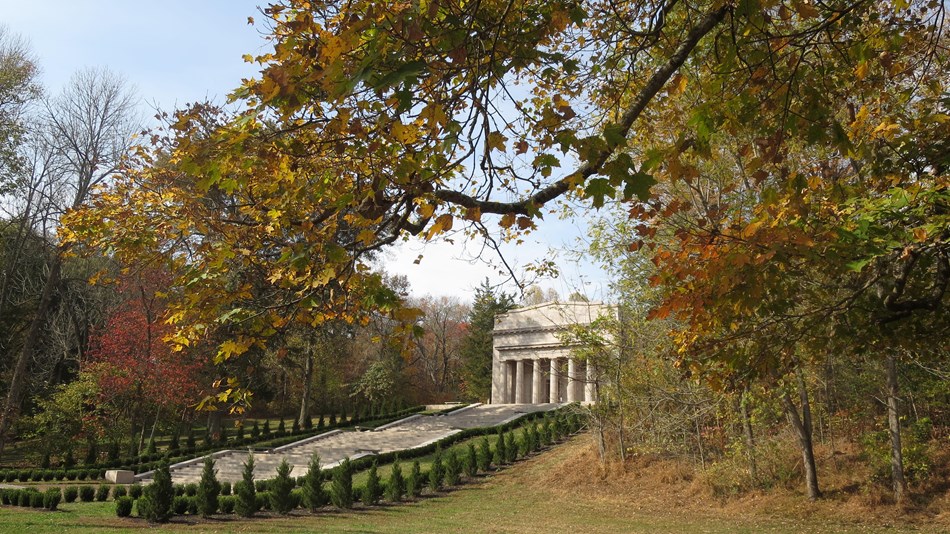 A replica of the boyhood home of Abraham Lincoln is here as a memorial building.
The Sinking Spring runs through the park, which was the source for water on the Lincoln homestead.