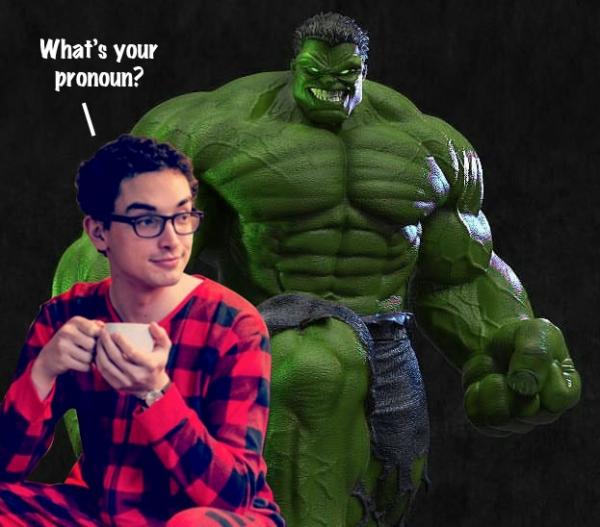 The word salad of political correctness just got bigger.
Via Breitbart:
The BBC is to fight a "heteronormative culture" with a raft of pro-LGBT reforms, despite figures showing sexual minorities are already overrepresented as much as fivefold in the broadcaster's workforce.

Staff will be told to use gender-neutral pronouns for workers who say they are "non-binary" — identifying as neither male or female — under new BBC policies, which also detail plans to put additional support in place for transgender individuals, especially while they are "transitioning".

Workforce training on diversity, inclusion, and "unconscious bias" will also be expanded to include LGBT issues, while non-heterosexual mentors will guide less senior staff who identify as a sexual minority.

Teams working in television, news and radio broadcasting have been told to increase representation of sexual minorities, specifically that they insert more "incidental" portrayals of LGBT relationships and individuals not directly related to a storyline or news item.

In addition, the BBC said it will raise the profile of employees who are not heterosexual and urge them to "bring their whole self to work".

'Straight Ally' badges will be handed out to heterosexual members of staff.

The reforms were brought in following an internal survey of 300 LGBT members of staff, who called for "improvement" in a number of areas including the demand that the BBC adopt the umbrella term LGBTQ+ for sexual minorities so as to be "inclusive" towards people who claim to belong to identities other than Lesbian, Gay, Bisexual, and Transgender, including 'Queer'.