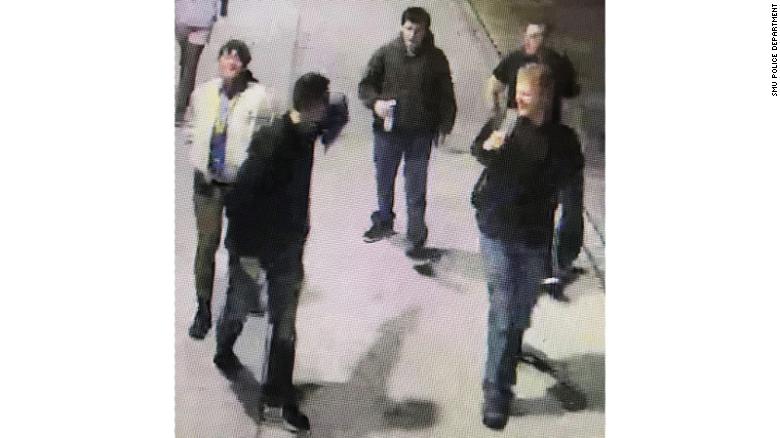 Campus police at Southern Methodist University are asking for the public's help in identifying the five men, seen here in an image from surveillance footage, who posted the flyers over the weekend.
The Texas chapter of an American Nazi group says its members were just trying to help stop the opioid epidemic. Their signs tell a very different message.
"White men! Save your people. Reject the opioid beast!" one sign reads; two masked men stand in front, giving a Nazi salute. Another reads, "misplaced pride," and is accompanied by false statistics about gay men.