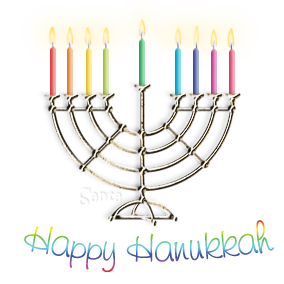 Hanukkah, the Jewish festival of lights, begins this evening at sundown - celebrating the miracle of the oil, that lasted for eight days instead of just one.
Each evening at sundown people around the world will light candles to celebrate the miracle. Of course at the north pole the sun went down in September, and won't return until March 2018, but the Mrs and I shall light our Menorah every evening for the next eight days to celebrate with our Jewish friends. 
If you're paying attention you'll notice that while the holiday lasts for eight days, the Menorah holds nine candles, the higher central candle is an attendant candle used to light the celebratory candles that mark each night of Hanukkah.
If you would like to celebrate with the Mrs and Myself, and would like to see our Menorah candles light each evening please copy and paste the image (or code) into your signature or start page. 
Ho! Ho! Happy Hanukkah!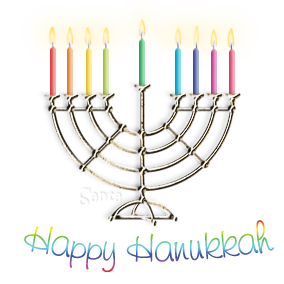 <p style="text-align: center;"><a href="http://forums.delphiforums.com/toy_factory" target="_blank"><img alt="" src="http://people.delphiforums.com/OlStNick/Menorah.png" style="border: 0px;" /></a></p>