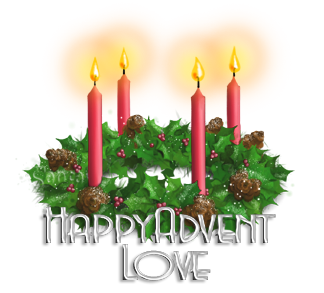 Advent is celebrated in a number of different ways around the world. Many families and churches light candles on an advent crown or wreath, one candle for each of the four Sundays in Advent. The Mrs and I will be lighting the first Candle today, and we would like you to join us by copying our Advent Wreath to your forum start page or signature. 
The four weeks of Advent each have their own significance, and we light a candle for each of those concepts. The first candle of Advent symbolizes Hope, and in the following weeks we will light candles symbolizing Peace, Joy and Love.
You can either copy and past the image into your signature, or copy and paste the code. Each week of advent another candle will be lit. So long as you copy the image (or code) directly into your signature, or onto your forum there is nothing you need to change each week to light the new candles - I will just sprinkle a little of my magic dust and they will be lit. ;)   
Ho Ho Ho..  
So grab a few cookies, help yourself to some hot chocolate and sit back and enjoy.  
Oh, and don't forget to grab your gift.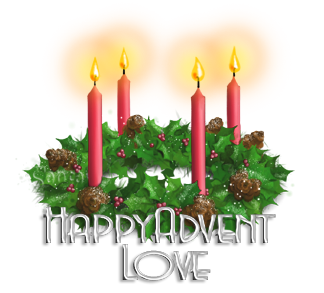 <p style="text-align: center;"><a href="http://forums.delphiforums.com/toy_factory" target="_blank"><img alt="" src="http://people.delphiforums.com/OlStNick/AdventWreath.png" style="border: 0px;" /></a></p>