I decided to go to gravity feed and boy am I glad I did. The beast is back! I gained back a lot of power that I must have been losing so progressively and slowly that it was hard to detect, but it finally got to be so bad that I knew something was up. After checking my carbs and finding nothing wrong, i decided that my 12 year old fuel pump may be to blame. I removed the pump and relocated the fuel filter to a higher position and even though I have a California model and the tank is supposed to be vented, I had to do the gas cap ventilation mod to make it work right. Oh, and as a side benefit, my hot start issue has completely disappeared. I know this is pretty simple stuff, but I wanted to document it to help others in the future. Here are some pic's with captions to help explain the routing.
    -Steve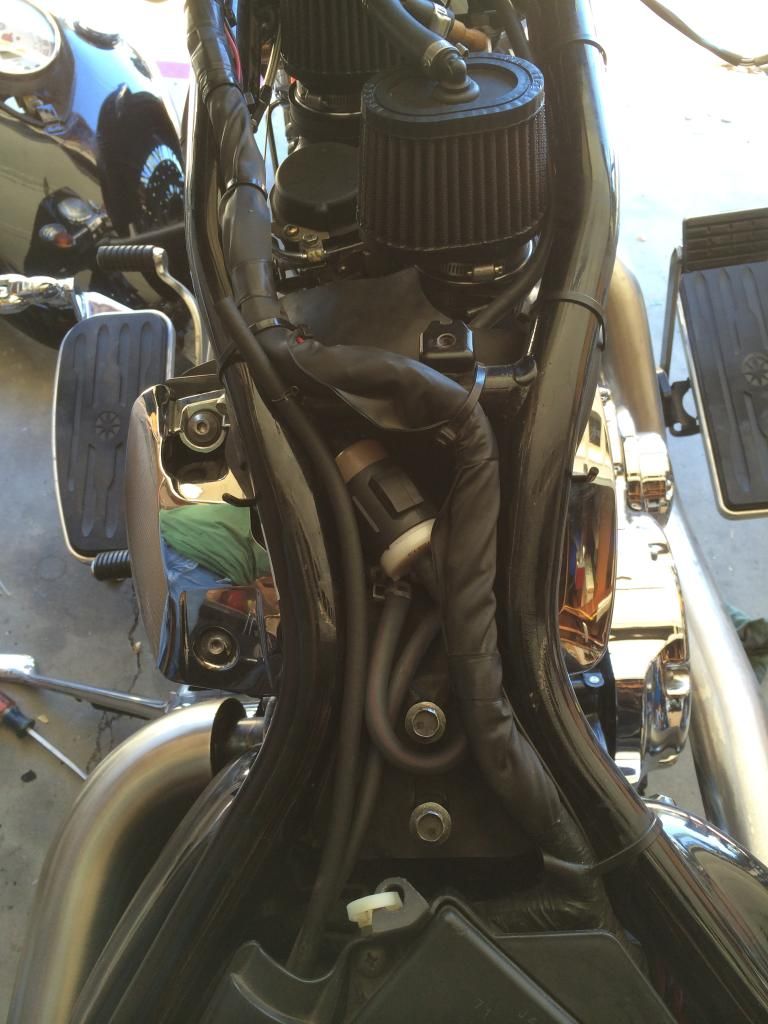 This shows the final installation except that I later put in a copper tubing U shaped piece to replace the rubber U-turn because I think it might fold over time and restrict fuel flow. It'll make sense, keep reading.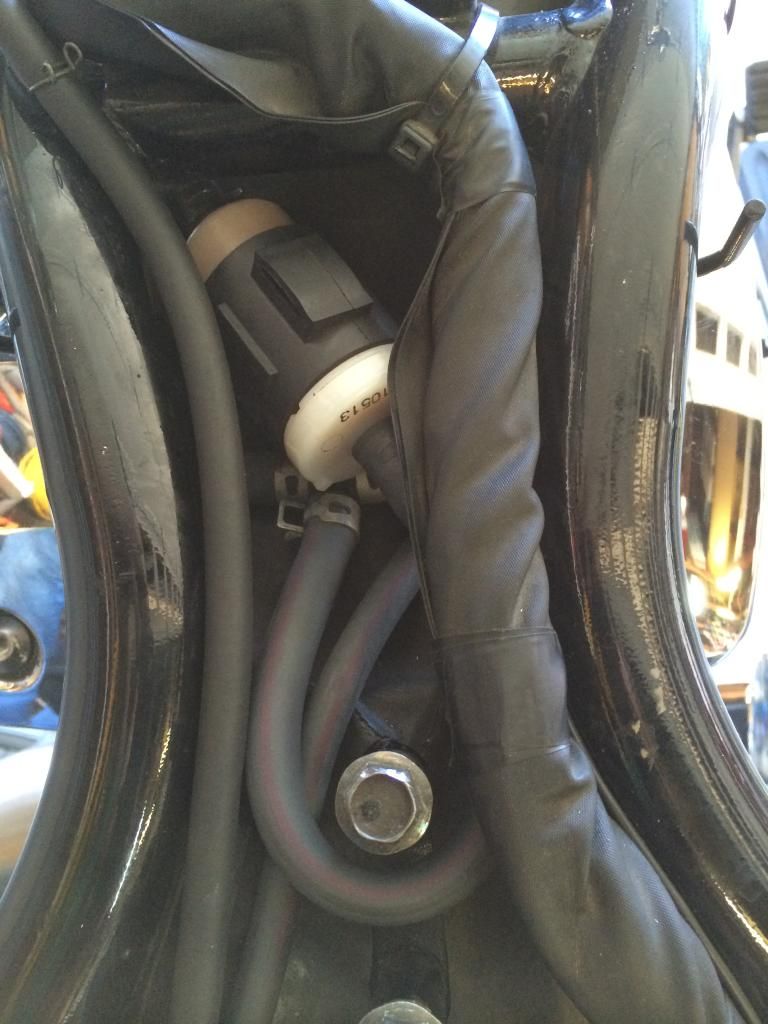 Close up for better resolution. See the hose going around the tank mount bolt? That's where i cut away some rubber tubing and replaced with 1/4" copper tubing. Why 1/4" copper tubing? Because I already had some on hand and the bender. You can use whatever you like. As far as fuel flow goes, I test rode on the highway at WOT from 55 to 95 mph and it never had a problem. I rode around on the freeway for 30 min's at 70-75 mph and no problems.
Left over junk.
The red line is from the stock petcock to the newly located OEM fuel filter.
The green line is from the fuel filter to the original T fitting.
The yellow is the T fitting.
The blue lines are the original carb feed lines.
Test ride that returned the riding smile to my face.
    -Steve